Click on a website to open it
productivity
tech
self-improvement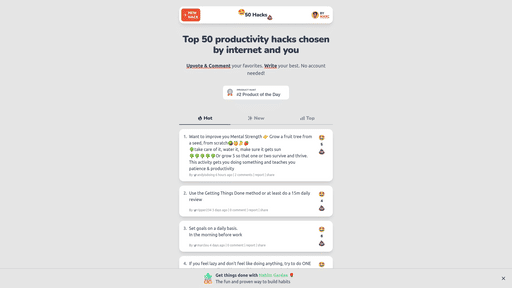 🗣️ 6,500 users/month
Top 50 productivity hacks chosen by internet. 50 Hacks is the destination of thousands of visitors who are looking for solutions to get better every day.
Starting at $199/month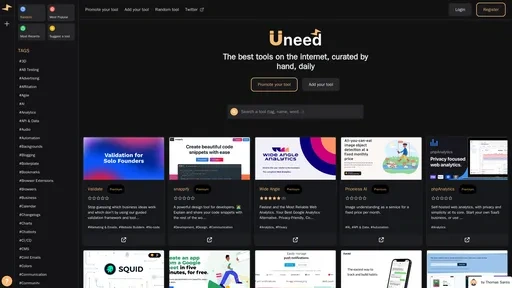 🗣️ 40,000 users/month
The best tools for any subject, by categories. Premium display put your tool in the first place of the listing.
Starting at $25/month (premium display)